Lumiva is a proprietary wart removing formula unlike any other product. It was created with both clinically proven and natural ingredients. Results typically seen around 3 weeks with the wart fully diminished around 6 weeks. Sometimes sooner.
Each bottle treats 2 average sized warts.
Lumiva Wart Remover is:
• Salicylic Acid Free
• Pain Free Treatment
• No Burning
• Safe for Sensitive Skin
• Helps Reduce Scarring
• Easy to Apply
• Works fast
• Non-Toxic
• No Harsh Odors
• Made in the USA
• Has a 60 day money back guarantee
Collaxyl™ (Hexapeptide-9) is a peptide which in a short forces skin to heal itself. It sends a message that quickly triggers the skin into regeneration of its damaged cells.
Allantoin - is derived from plants and has the ability to help heal the skin and stimulate the growth of new tissue.
Tea Tree Oil - In scientific studies tea tree oil has been shown to have antibacterial, antifungal, and antiviral properties. Which can accelerate wound healing.
Frankincense - assists in the wart removal process due to it's astringent, antimicrobial, and wound-healing properties
Rosehip Seed Oil - has skin regeneration properties that minimize scar tissue.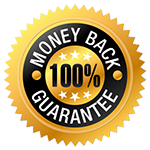 Your 100% satisfaction is important to us. In the rare case our wart removal cream doesn't work for you, we offer a hassle free 60 day money back guarantee.
Simply take a before picture, and a picture when the treatment is finished. (You must complete a full 60 day treatment to qualify). If it didn't work for you, send us an email with your pictures, and we will issue you a full refund. Easy peasy!
We know when you place an order online, you want it fast! And we want you to get it fast! In most cases orders are shipped the same day when placed before 2pm PST Monday - Friday.
Our free shipping is included for all US orders and usually arrive in 2-5 business days once shipped. Priority shipping is only $5.95 and takes 1-3 days. (Usually 2)
Orders placed Monday-Friday before 2pm PST ship the same day.
Orders placed Monday-Friday after 2pm PST ship the next day.
Orders placed Friday after 3pm PST, Saturday & Sunday ship first thing Monday morning.
When upgrading to Priority Mail 1-3 day shipment, please note the shipping time starts from the time the order is processed and shipped. Not from the time your order was placed.

For the initial treatment, use an emery board to gently file the top of the wart so the wart will better absorb the cream.
Apply one pump of Lumiva wart removing cream to the wart at night, (one pump is sufficient on average sized warts).Make sure the wart is thoroughly covered in the cream, and cover with a bandage.
The cream can be applied once or twice daily, depending on how often you prefer. Users typically see faster results when used once at night, and once in the morning.